Welcome to Microgreens Guru: Unlock the Power of Nutrient-Rich Microgreens
Are you ready to delve into the world of microgreens and experience their incredible health benefits? You've come to the right place! At Microgreens Guru, our mission is to help you grow, harvest, and savor these tiny yet potent greens. Join us on this journey to improve your health, well-being, and culinary experiences.
What are Microgreens?
Microgreens are young, tender edible plants harvested just after they've sprouted and developed their first set of true leaves. Packed with nutrients, they're an excellent source of vitamins, minerals, and antioxidants, making them a popular choice for those seeking a healthier lifestyle. Learn more about the different types of microgreens, their unique flavors, and their health benefits in our comprehensive guides.
Grow Your Own Microgreens
Discover our easy-to-follow guides on how to grow microgreens at home. From selecting seeds and setting up your growing environment to troubleshooting common issues, we've got you covered.
Eating fresh, crisp microgreens is a treat for any salad lover. However, washing and properly drying microgreens can be a tedious process without the right tools. This is where investing…
Microgreens have become an increasingly popular superfood due to their dense nutritional profile and research-backed health benefits. But what about our furry little friends – can hamsters eat microgreens too?…
Microgreens are a fast-growing market across the United States, including in Delaware. As more people become aware of the health and nutritional benefits of these young vegetable greens, demand continues…
Harvest and Store Microgreens
Learn the best microgreens harvesting techniques to ensure maximum freshness and flavor. Plus, explore tips on properly storing your harvest for optimal shelf-life.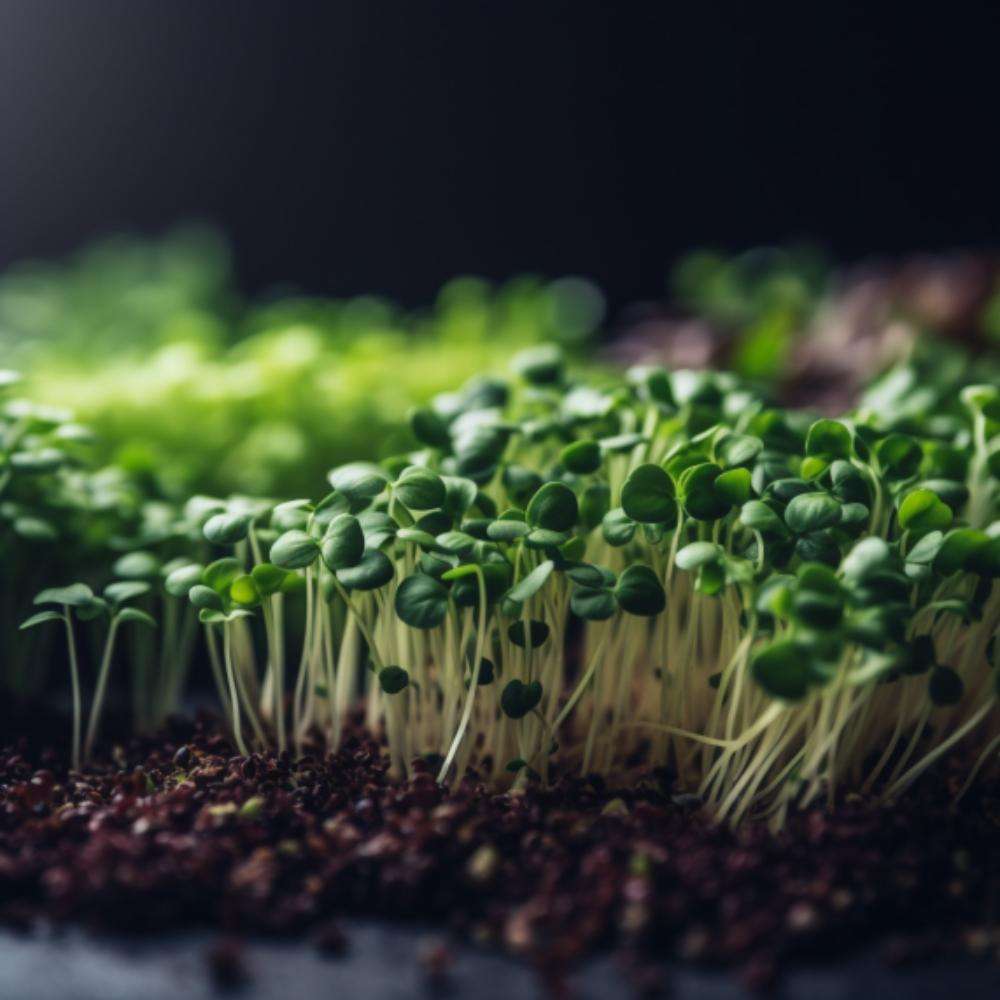 Connect with Microgreens Guru
Join our growing community of microgreens enthusiasts! Subscribe to our newsletter for the latest tips, tricks, and recipes delivered straight to your inbox. Don't forget to follow us on social media for daily inspiration and to share your own microgreens journey. Become a Microgreens Guru today and experience the power of these nutrient-packed superfoods in your life!
Microgreens Product Reviews: Tools, Supplies, and Kits to Enhance Your Growing Experience
Explore our unbiased reviews on the latest microgreens products, from grow lights and trays to seeds and complete starter kits. Discover the best tools and supplies to help you achieve a successful and bountiful microgreens harvest.